Hi! We're Green Salon Collective, and your stylist is recycling the unrecyclable. This salon cares enough about the planet and the people on it to use our services. Let us explain...
By being a Green Salon Collective member, your stylist and the salon are saying NO to landfill and YES to recycling.
We recycle their (a.k.a your) waste cut hair, and metals from any colour service you may have - like foils and colour tubes.
These items are not usually recycled, and we think it's pretty great that your stylist is going above and beyond to make sure they are.
Want to know what happens to your waste hair once you leave the salon?
Hair Booms

Hair adsorbs oil and pollutants, even in water. We've used waste salon hair in this way to clean up oil spills and polluted rivers across the UK and Ireland. 

Gardening & Composting

Hair is rich in Nitrogen, making it an ideal fertiliser for local and industrial composting, our composters turn hair into compost for British Agriculture. 

Biomanufacturing

In collaboration with Biohm, waste human hair was combined with their binding 'Orb' to create a particle-board like material, as well as being used to grow mycelium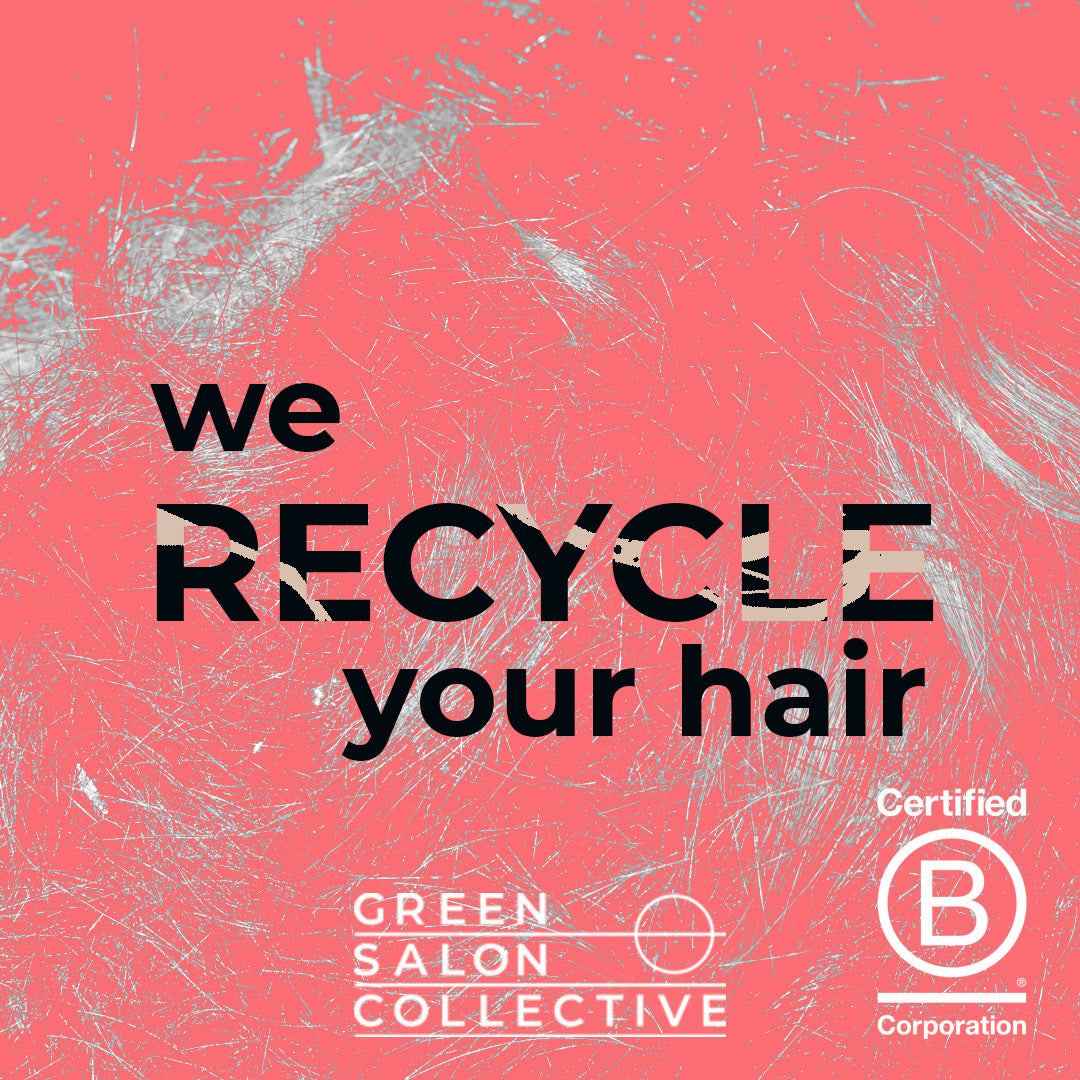 Be confident that your Green Fee is being put to good use!
That small fee that your salon might charge to help them become more sustainable goes towards recycling hair waste, stopping valuable aluminum from going to landfill, provides meals for those in the community, plants trees, and much more.
GSC on the BBC and The One Show