How to become a PPE-wise salon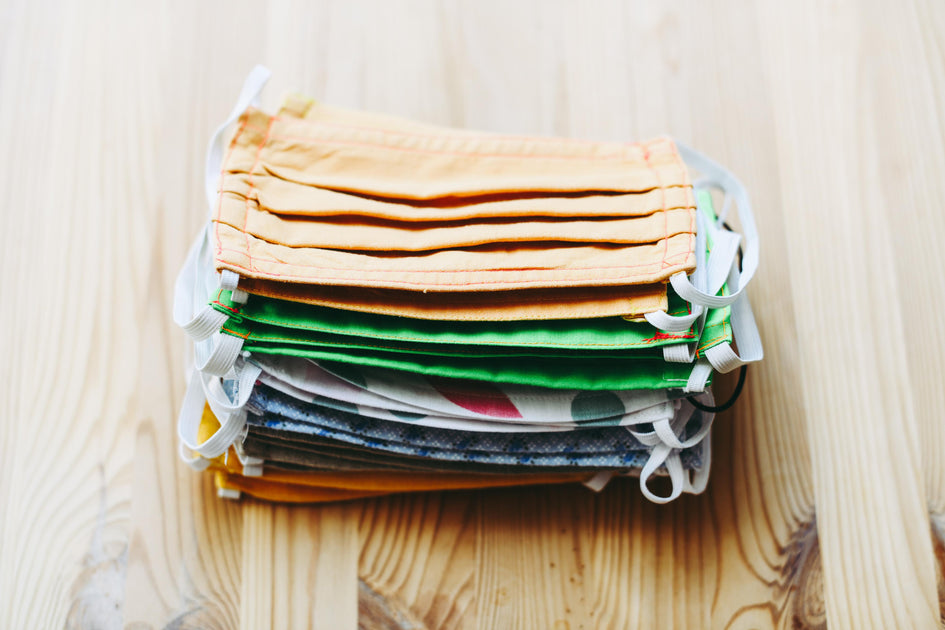 Your salon disposes of a great deal of personal protective equipment (PPE).
Businesses such as yours are probably being [forced] to stock up on huge supplies of face masks, both for your clients and for your stylists. You may even have sanitising stations equipped with disinfecting wipes and paper towels for disinfecting spray. You probably have gloves, not just for protection from the virus but also for handling chemicals for certain hair treatments. Your salon brings in as well as disposes of a steady flow of PPE which, as you well know, you often pay for on both ends.

PPE can be incredibly problematic for the environment, largely because most of it is both disposable and non-recyclable. It is important to make sure it gets disposed of properly. Read our article The problem with PPE to understand why. In this article, you will learn about how your business can minimise the negative impacts of PPE and make some recommendations for using them more wisely.

Reusable face masks. The Mayor of London, which publishes official coronavirus guidance, recommends using a clean reusable cloth face mask rather than disposable coverings. The reason is not to do with safety since there seems to be no difference between the effectiveness of the two types against infection. Instead their administration offers the following benefits:
You can buy or make the covering using a comfortable material  .
The covering can be easily washed and used again.  This might help you save money, especially if you need to regularly wear one.   
You can make your covering using material you potentially already have at home.
They are more sustainable and better for the environment.


The World Health Organisation suggests cleaning face masks as follows:
Wash fabric masks in soap or detergent and preferably hot water (at least 60 degrees Centigrade/140 degrees Fahrenheit) at least once a day.
If it is not possible to wash the mask in hot water, then wash it in soap/detergent and room temperature water, followed by boiling the mask for 1 minute.

Regulations and official advice around face mask use in businesses such as salons may vary. Be sure to do your research!

Recyclable face masks. There is one brand we know of so far that makes fully recyclable disposable 3-ply face masks. It is made from non-woven, high-density polypropylene using proprietary materials and manufacturing processes. GSC sells these in our online shop.

Compostable gloves. We have worked with a manufacturing company to bring compostable gloves to the salon industry. These are completely plant-based gloves, plastic free and compostable. Our Green Fingers gloves are a loose fit, great for colour application but not to be used for taking colours off as they can let water in. They work out to be 13 pence per glove. GSC sells these in our online shop.

Compostable capes. Scrummi has recently launched the sale of their new "Biocapes". These are also certified biodegradable and compostable as they are made from the exact material as your food waste caddy liners. Scrummi sells these in their online shop.

"Non-recyclable" recycling options. It should be no surprise that TerraCycle, a social enterprise aiming to #RecycleEverything, has come up with a zero waste solution for PPE and other safety gear. People or businesses can purchase their Safety Equipment and Protective Gear Zero Waste Box™ which can be filled with disposable gloves, dust masks, garments, hairnets, beardnets, earplugs, and safety glasses.

Green Salon Collective has even more solutions for your salon. Be sure to read our article, PPE waste: Responsible disposal solutions.

This article was written for Green Salon Collective by MeetthefiveRs


- - - 
References and further reading


First Mile's article, Why is renewable energy so important?
First Mile's article, 22 facts about renewable energy
UK Government press release, Huge increase in UK personal protective equipment production
BBC News article, Covid virus 'survives for 28 days' in lab conditions
The Guardian article, Ditch the gloves, buy a litter-picker, but don't carshare! How to be eco-friendly in a pandemic
World Health Organisation article, Coronavirus disease (COVID-19): Masks
The Mayor of London and London Assembly article, Which is best: a reusable covering or a disposable/single use face covering?
TerraCycle's article, Here's how you start Eliminating the Idea of Waste®
TerraCycle's Safety Equipment and Protective Gear Zero Waste Box™​


Cover photo by Vera Davidova on Unsplash