Our Partnership with the National Hair & Beauty Federation (NHBF)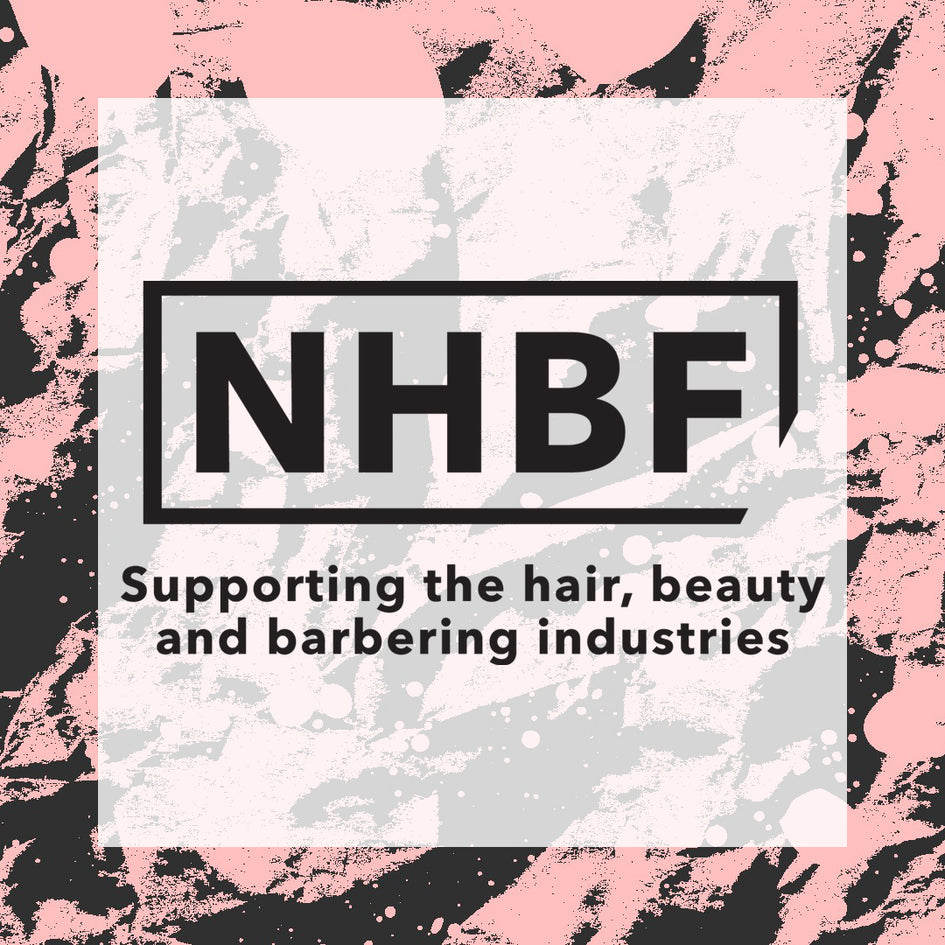 Are you running a hair, beauty or barbering business? Are you a salon/barbershop owner or self-employed chair/space/room renter? If so, you'll never be alone with the NHBF.
We're thrilled to have partnered with the NHBF to share sustainable solutions with their members, and offer our members access to support and wider industry information. GSC members can save £25 off of their membership by quoting GSC25!
Here's what Richard Lamber, NHBF CEO had to say about our partnership, "We're delighted to be partnering with the Green Salon Collective! We share the same vision to raise the standard of the hair and beauty industry by enabling salons to become more ethical and sustainable businesses"
"Using GSC's knowledge and expertise in guidance and education, we believe this partnership will ensure that our sectors look to the future, where our Members can build sustainable, eco-friendly businesses in the hope to do our bit for the planet."
For less than 80p a day, you'll have instant access to a wide range of benefits that offer incredible value for money. The NHBF will help you boost your bottom line while keeping you safe, legal and bang up to date with all the latest business legislation that will affect your business.
Save time, hassle and money with these fantastic peace-of-mind benefits:
Friendly and knowledgeable membership team for free day-to-day help, information and advice on all aspects of running your business.
HR and commercial legal helpline for expert guidance on tricky employment, financial and business issues.
Free employment contracts, employee handbooks, apprenticeship agreements/deeds, and chair/space/room renting agreements, saving you solicitor's fees.
Savings and discounts on business essentials, including insurance discounts.
Discounted health & safety packs to keep you legal and your clients and staff safe.
Free Member-only in-depth guides about all aspects of running a hair, beauty or barbering business – from start-up to selling up and everything in-between.
You'll wonder what you did without them!

They're on your side
Through regular communications, their Members tell them what matters most to them and they campaign at the highest levels on the key issues that affect their business, including business recovery, tax, wages, standards, funding and apprenticeships.

They also raise awareness of important industry topics such as employment law, mental health, inclusivity, and sustainability, and providing information and resources to help their Members while making sure their voice is heard at the highest levels.

Who is the NHBF?

With over 6,000 Members across the four nations, the National Hair & Beauty Federation (NHBF) is the UK's largest trade association for hairdressing, barbering and beauty businesses. Established in 1942, they are an independent, not-for-profit organisation.

You can rely on them to act in your best interests and speak confidently on your behalf on industry issues.

You're in safe hands with the NHBF: they're your one-stop business resource.

Quote GSC25 to receive a £25.00 discount on your membership fee.

Join today: www.nhbf.co.uk/join/