Let's talk about chemical waste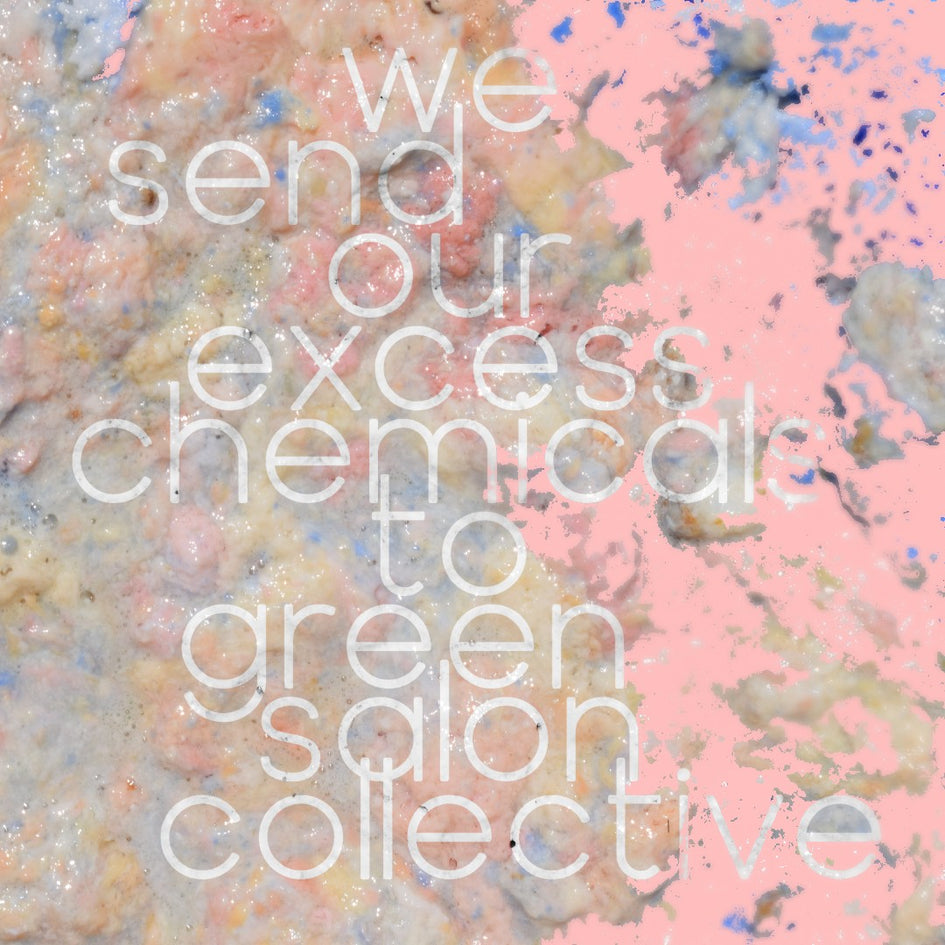 Excess colour and bleach should never go to landfill nor down the sink. We have been rescuing our members' chemical waste for over a year now and the plan has always been to send it all to a specialist facility that spins in. Spinning separates the water from the chemicals and the water can then be shipped to someone who can use it. Even after spinning, the water can not be consumed nor used in nature but it can be used in the building industry, for example. The near-waterless chemicals then go through a waste to energy system. 
This all sounds great. However, there are a couple issues:
Issue no.1 We have discovered that going to that extra effort of removing the water is outweighed by the resources spent doing it. The additional carbon emitted from shipping the chemicals again and the extra processing and machinery involved do not make up for the environmental gains. Therefore it makes much more sense to incorporate all chemical waste into our current waste to energy services rather than wasting valuable resources removing relatively small amounts of water.        
Issue no.2 Anyone who wants to send chemical waste through the UK and Irish parcel network is now not allowed as it has been banned. FedEx, UPS, Parcelforce, DX and all others will now not take used hair colour in their networks. There have been too many cases of spilt chemicals and, as a result, they stopped anyone and everyone from this sort of postage. We had to act on this news fast and thankfully we did. With the help of our partners at First Mile here's the solution.    
The solution 
We would like to introduce a comprehensive General Waste to Energy service, collected from your door every week. This is a nationwide general waste service where nothing, zero, zip, not a smidge goes to landfill. Our solution for chemical waste is also an opportunity to take other items that you currently send to landfill. With this new system, we can also take contaminated salon towels, contaminated food packages, wax strips, wet tissues, cotton buds, Paper Not Foil (which cannot be recycled), PPE and any other small sticky items that you may be using (eg. wet wipes, gum, etc.).
Obviously, this is excellent news as it will also free up room in your Returns Box but, best of all, it costs approx. £100 for 50 weekly collections!
How will it work?  
You can get a General Waste to Energy bin from our shop or use your current bin and we'll send you the new sticker. Then head to our partners at First Mile to set yourself up with a general waste to energy service!
More good news
In our industry, zero colour waste should be the goal. Those of you who already use Vish or Precision Colour are already working towards this (and saved money). Well done you! We are going to be working much more closely with these two colour management brands to bring our members' chemical waste ever closer to zero. More on that later!