5 Steps to Becoming a Zero Waste to Landfill Salon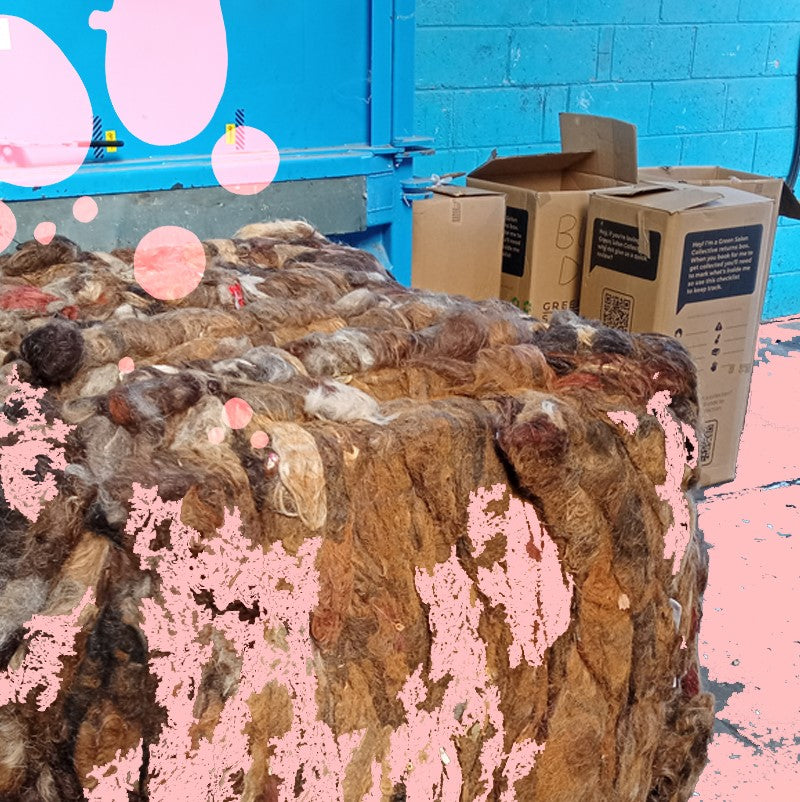 We know that running a hair, beauty or nail salon takes a lot of work, so we want to make being an eco-friendly salon as easy as it can be!
Here are 5 steps to becoming a Zero Waste to Landfill salon, which will reduce your overall waste, carbon emissions and environmental impact. 
1. Waste Audit
The best way to start thinking about your waste is to know what you're generating. Have a look through your salon bins and write down the biggest culprits - is it single use coffee cups? Colour tubes? Specialist items like salon foils and hair are going to be big contributors too. Once you know what salon waste you need to work on reducing, reusing and recycling, you can make an action plan. 
2. Reduce
This is the key step in making your salon more sustainable, and can have a huge impact! Could you cut down paper waste by going 'paperless' and emailing receipts and having digital magazines? Can you reduce plastic bottles by offering a plastic-free alternative, like a shampoo bar? Thinking about everything that you regularly throw away (Including colour and disposable towels!), come up with an alternative that either cuts it out completely or can reduce the amount of waste that's being used in the first place.
3. Reuse
For items like plastic bottles (which are going to be used often in salons!), could you offer a refill service for clients to reduce the overall waste and keep materials in the loop for longer? Instead of offering disposable cups, can you invest in some stylish second-hand mugs or teacups? We're all about the circular economy and keeping things useful for longer!
4. Recycle
Obviously, there will be some waste streams that are just unavoidable in a salon, like hair and metals (colour tubes + foil). That's why we offer specialised recycling services for salons which reuse hair in over 10 different ways and recycle all contaminated salon metals (you don't even have to wash them!). We also offer a composting service for disposable salon towels (Scrummi & Easydry - both certified compostable), which means your towels will be used positively rather than going to landfill where they won't break down. 
Zoë, owner of Bliss Salon with her GSC Recycling!
5. Say NO to Landfill
By recycling everything that can be recycled, we reduce the amount of waste going to landfill and keep materials in use for longer. However, some salon items that can't be recycled (like some types of plastics, chemicals, contaminated gloves and aprons) may still go to landfill. That's why it's important to choose a Zero Waste To Landfill service that turns the waste into energy for the national grid, rather than your waste staying in landfills and waterways for 500+ years. 
We hope that this has made becoming a Zero Waste to Landfill salon seem less scary! Remember, sustainability is a journey and your clients will appreciate your honesty and transparency whilst you work on reducing your environmental impact. It's a great way to connect with new and current clients, and can offer a unique selling point that sets your salon apart. Plus, by charging a small £1 Green Fee, you can communicate your recycling efforts with your clients as well as go green for free, as the service will be cost neutral.