Inside the Aveda Lifestyle Salon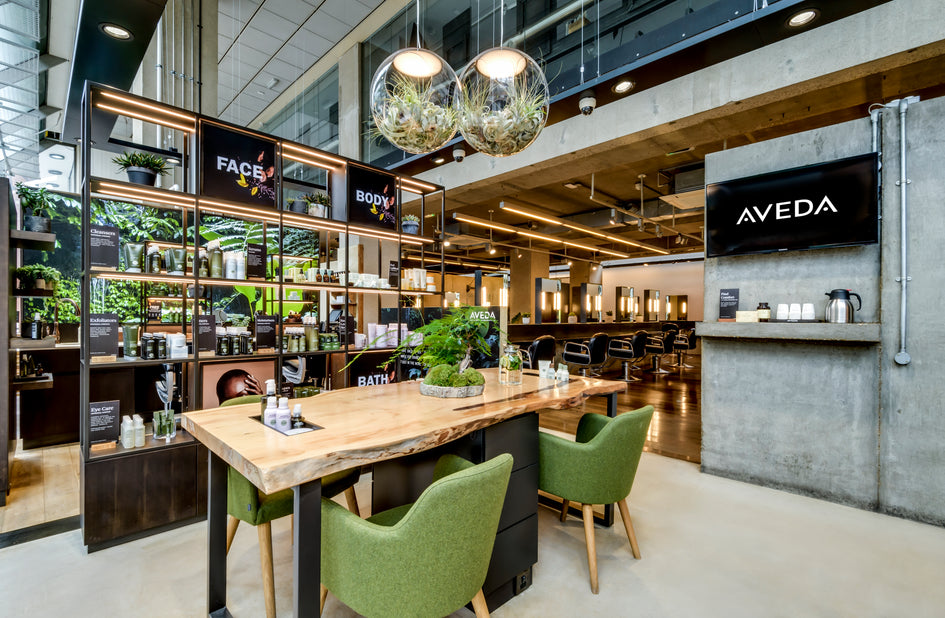 Aveda is a high-performance, naturally-derived hair care brand with a mission to care for the world. As a brand that was born cruelty-free, never tested on animals and founded with an environmental mission, Aveda is a leader in natural, clean, vegan, high performance hair care. 
 Established in 2001, the Aveda Lifestyle Salon and Spa has become one of London's most prestigious salons and is based in the heart of Covent Garden. 
As you step inside, you'll notice the Aveda Lifestyle Salon & Spa's unique look, which features reused wood sourced from Canadian riverbeds and the bright spacious feel which offers an uplifting environment. 
It is the perfect place to experience what Aveda is all about – an extension of the brand values we pride ourselves on, such as caring for the world we live in and using the power of plants to create high-performance products and services.
As the first beauty brand to use 100% post-consumer recycled materials in its packaging, Aveda further deepens its commitment to minimising packaging with the introduction of refillable pouches in the UK which are available to purchase from the salon.
"Aveda was founded with an environmental mission of care for the world we live in and since 1978 has prioritised sustainability. Today we continue to set new benchmarks that will help lessen our impact on the planet. We believe there is no responsible alternative to doing business other than through the pursuit of environmental sustainability. This belief informs every decision we make which is why Aveda UK are delighted to partner with Green Salon Collective to help find circular solutions for our salon waste. This is a natural next step for Aveda in its ongoing quest to maximize recycling and the use of recycled materials."

 - Luke Evans, Vice President General Manager, Aveda UK and Ireland
Written by Aveda for Green Salon Collective