How hair can be made useful again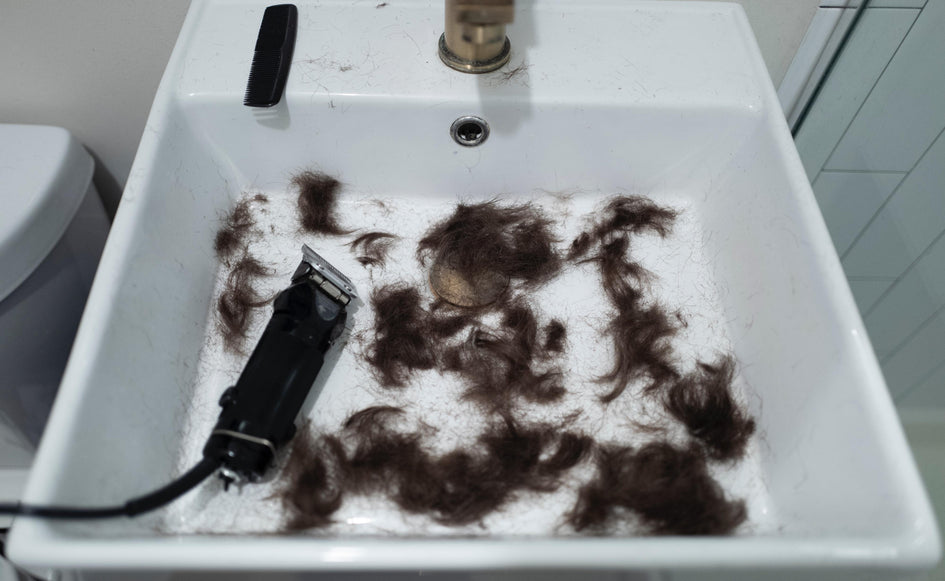 One thing hair salons throw away a lot of is...well, hair. It is the focal point of your entire business but it might also be your least thought about waste stream. There are so many ways hair can be put to work after it is cut or snipped or clipped from your clients' heads. In this article we have suggestions for what you can do with it yourself but be sure you also learn about all the things Green Salon Collective can do with your hair waste by clicking here.
It is no wonder this is our most talked about service. People love hearing how our industry is transforming for the better and recycling hair has proven a great conversation starter. This article will equip you with some great stories and anecdotes to pass on to your stylists and clients or anyone else who will listen!
The majority of salon hair clippings end up in landfill even though hair is a great material for new wigs, compost, and other products, as you will see below. The challenge here is not necessarily a heavy impact on our planet from improperly disposed of hair. The challenge is recalibrating our baseline assumptions about 'waste'. Hair is a fantastic example of something that has great potential value but is most often discarded without a second thought.
Here's how you can make hair useful again:
Donate to charity.
Salons have been donating hair to charity for ages. Indeed, customers often ensure this happens. This is a fantastic outcome but is only possible for lengths longer than 7 or 8 inches, depending on the charity. Most British and Irish salons send their wig-worthy locks to one charity in particular, almost by default: the Little Princess Trust. And why not? It provides real-hair wigs for free to young people who have lost their hair due to illness.
Be sure to see whether there are other, perhaps more local charities or wig makers. These smaller entities are more likely to struggle with a steady supply of hair and some pay for it. Two such UK-based examples are:
Home composting and more.
One of the first things we learn about hair is that it is a protein and like other proteins, it will break down and effectively biodegrade. In fact, it is great for your home compost and will enrich your homegrown or allotment veggies. Please note that hair takes much longer to break down than most of the rest of what you put in your compost. Don't be surprised when you turn and turn and turn that pile and while everything else turns to soft black goodness your hair may remain as is for up to two years!
Have a look at Happy DIY Home's comprehensive guide to home composting by clicking here.
You can also use hair as a sort of base layer at the bottom of your potted plants. This will feed the plant with nitrogen while helping to retain water. The result is a happier, healthier plant which needs less water. We are currently working on an experiment comparing two identical house plants: one with a layer of hair at the bottom and one without. We will publish our results on our Education page so watch this space!
Green Salon Collective has even more solutions for your salon's hair clippings. Be sure to read our article, What Green Salon Collective does with hair waste.
This article was written for Green Salon Collective by MeetthefiveRs
- - - 
References and further reading
MeetthefiveRs' article, Green Salon Collective: Circular disposal solutions for salon waste
Little Princess Trust's website
Banbury Postiche Wigs UK website
Bloomsbury Wigs Hair Harvest website
Cancer Research UK's article, Hair donation and wigs
Electrek's article, How Mauritians are using human hair to try to curb the giant oil spill
Matter of Trust's Clean Wave Program
Science Alert's article, Could Human Hair Be Used to Clean Up Oil Spills?
Science Daily's article, NASA Tests Hair-Raising Technique To Clean Up Oil Spills


Cover photo by Matt Bero on Unsplash