How Freelancers Can Recycle their Hairdressing Waste!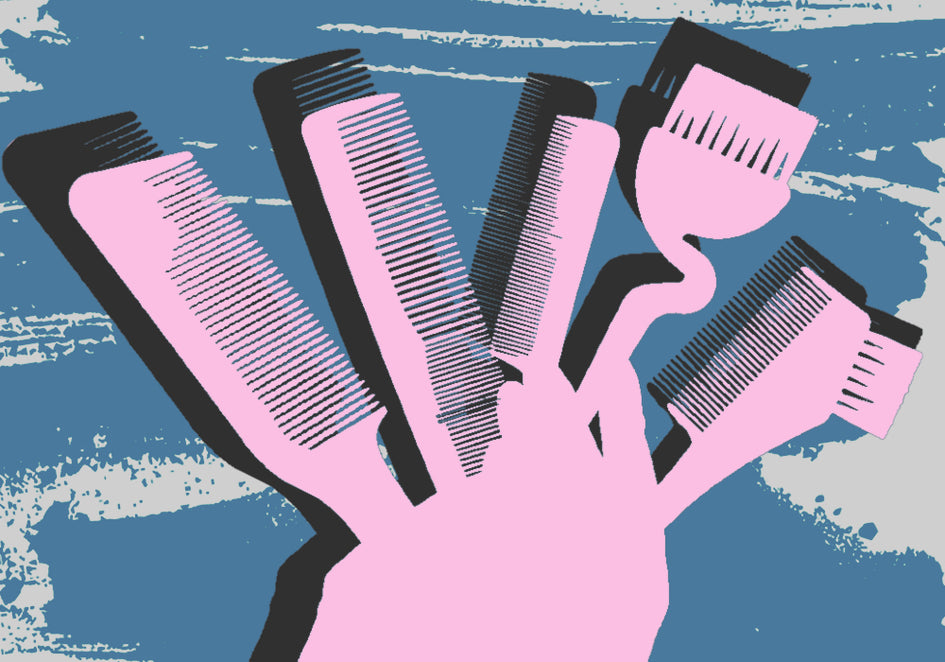 Did you know that becoming a member of Green Salon Collective can be very good for business? Whilst it says Salon in the name, it's not just for salons…Freelancers are very welcome too! The NHBF estimates that 60% of UK hairdressers are Freelancers, which means that the majority of the hairdressing industry can join us in our sustainable mission and help to reduce waste.
Clients are seeking out ethical brands and services, with GSC members gaining new clients and increasing client loyalty. Plus, it won't cost you a penny extra to do the right thing! Just as it is for salons and barbershops, recycling with us is cost-neutral. 
Our main goal is to recycle and reuse salon waste, focusing on specialist hairdressing waste like hair, metals, towels and chemicals. We recycle colour tubes and foils and donate the profits. We can use hair in over 10 different ways from cleaning up oil spills, composting and wool alternatives and you can be involved whether you're a salon, freelancer, mobile stylist or barber! 
To make life easier for freelancers and those on the go, we have a special starter kit that's tailored to your needs. You can recycle hair and metals as easy as 123..
Cost
As we mentioned above, Green Salon Collective's recycling services are cost-neutral through charging a Green Fee. We recommend sharing your sustainable initiatives with your clients and communicating how you're recycling your salon waste, to help explain to clients the £1-2 discretionary Green Fee. 
The freelancer returns box holds approx. 175 clients worth of waste, which means you'd generate £175 of Green Fee income, for a box which costs £94+VAT and Shipping. Even if some clients don't want to pay a Green Fee (not that we've ever had that feedback from salon owners!), more than 50 clients would have to not pay for you to lose money. 
How it works
Buy a Starter Kit
To become a Green Salon Collective member, all you need to do is buy a starter kit and get going! This includes your recycling bins, bags, marketing materials and your first returns box. 
Collect Your Waste
It's easy to separate your waste into two different bins, one for hair and one for metals. You don't need to wash or do anything with the waste, just pop it straight in your freelancer bins. 
Schedule Collection 
Once your freelancer returns box is full of bags of hair and metals, you can give us a call and we'll come and collect your returns box the very next day. 
Start Again!
Keep collecting your waste and order a new returns box when you're ready. We know that every business is different, so there's no monthly fees and you can pay as you go!
Get started with your recycling here! Give us a call at 0333 577 6967 if you'd like to chat through your options to recycle.