Green Salon Collective and Treatwell Partnership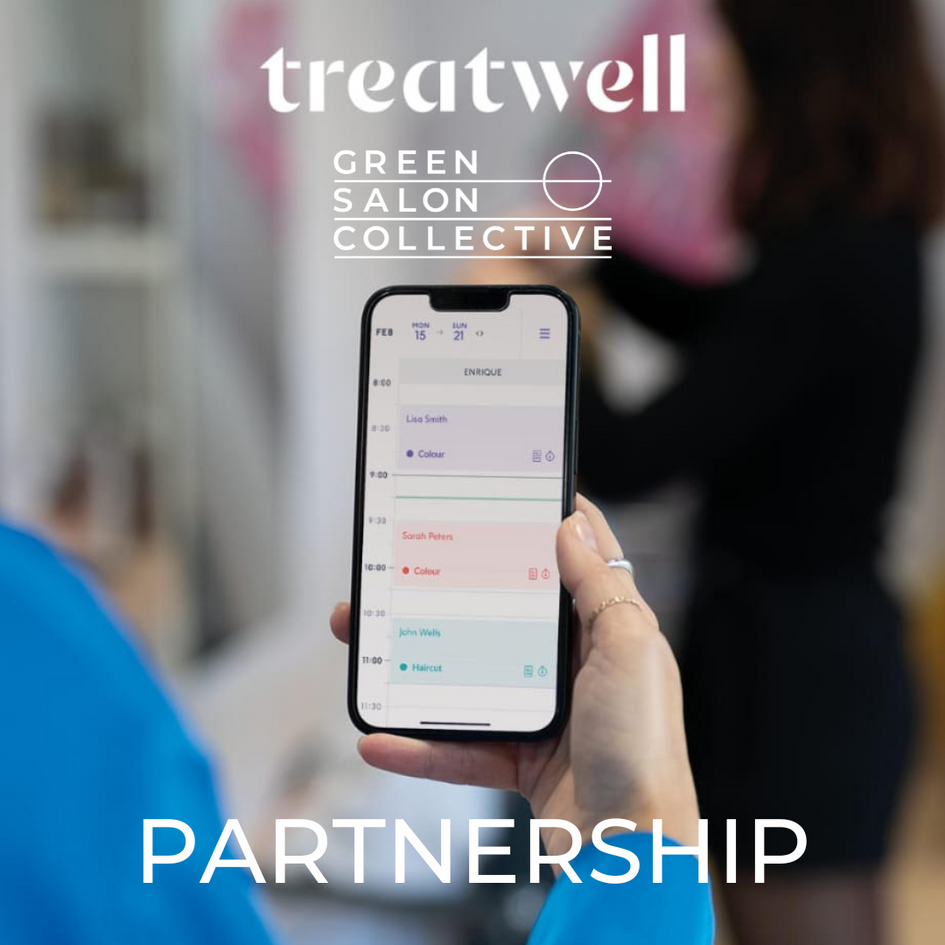 Green Salon Collective is now partnered with Treatwell, Europe's number one marketplace and SaaS dedicated to the hair, beauty and wellness world, to further enable a green movement for the beauty and wellness industry.
Green Salon Collective gives back to the planet by diverting recyclable materials in the beauty and wellness industry that are currently being sent to landfill. Its unique recycling programme for salons, together with its education and accreditation programmes enables salons and businesses in the hair and beauty industry to gain new, like-minded clients by becoming sustainable businesses that turn waste into meaningful wins.

Through this collaboration, Treatwell partners will be able to differentiate themselves to other salons when it comes to sustainability on the Treatwell marketplace. Treatwell customers will also be able to make more informed choices about where they book their appointments by seeing which salons are signed up to Green Salon Collective.
"With this collaboration, we can take more responsibility and raise awareness on key topics of interest in the beauty industry, whether that's sustainability, diversity or inclusion. We want to give our partners the ability to make a difference with tools to make better informed decisions and a chance to stand out on the marketplace. With the green movement needing more attention in the beauty world, we believe that a long-standing collaboration with Green Salon Collective will bring it to the forefront," says Rober Taracido Ruiz, Country Manager for UKIE at Treatwell.
From now on, Treatwell salon partners will be able to get an exclusive offer to be involved with Green Salon Collective, with the ability to differentiate themselves on Europe's number one marketplace.
In turn, salons clients are able to reduce their carbon footprint even better,
allowing them to make more informed choices when it comes to booking their hair and beauty appointments.