Giving hair waste new life as handmade hairpieces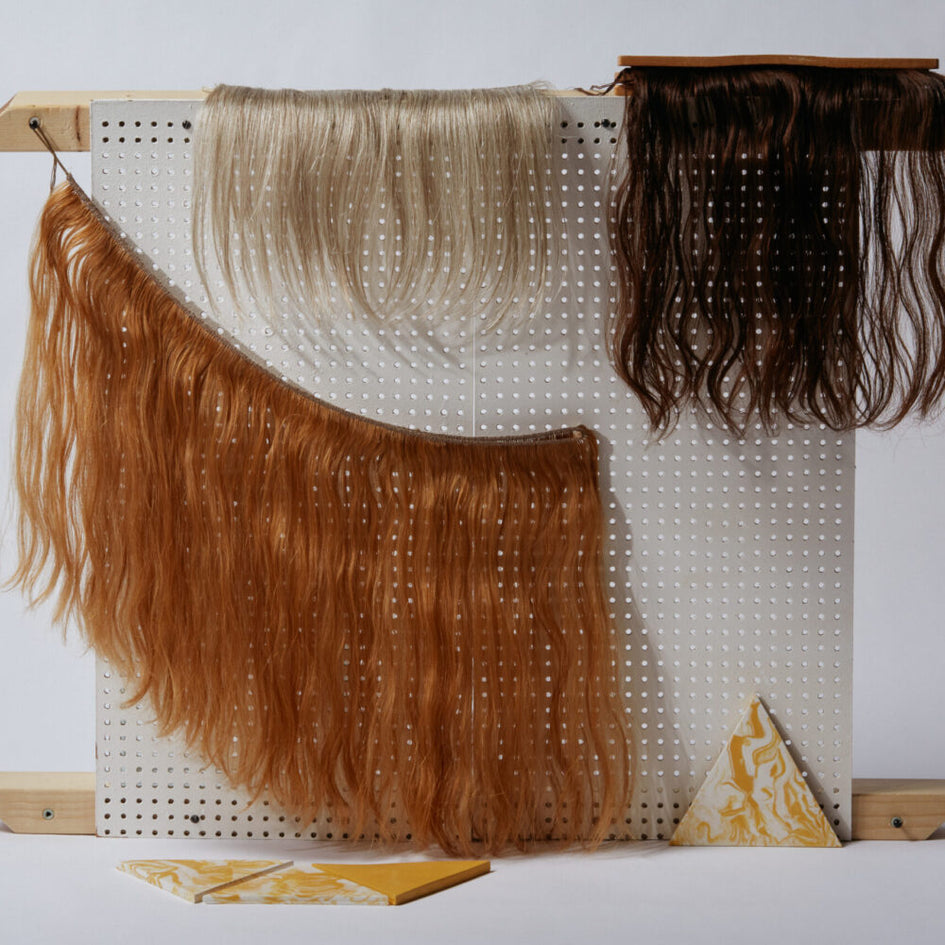 Is there a link between Green Salon Collective and Game of Thrones? Apparently! Our latest R&D partner, hairpiece designer Catriona Lim (pictured), created handmade hairpieces for the massively popular show as well as for Outlander and even films like Tim Burton's Alice in Wonderland and two of the Harry Potter movies. 
We're fortunate to be partnering with such a talented craftsperson. Cat's unique and extensive portfolio enables her to work on commissions for music promos, editorial fashion shoots and both national and international theatre tours. Now she is putting her years of wig making to the test as she transforms Green Salon Collective hair waste into breathtaking, one of a kind hairpieces for sale and for hire.
"The process and manufacture of the pieces has remained unchanged for centuries and it's this aspect that I take great pride in and want to uphold."
After making large scale prop costumes for football mascots and kids tv characters and working in the wig and wardrobe departments of theatres in The West End, Cat decided to focus solely on the art of wig making, training at The Wig Academy in Eastbourne. From the start, she was learning time honoured techniques using real hair, wig lace and wooden head blocks, knotting each strand with a small knotting hook. Painstaking work. 
From there she honed her skills working for a tv and film wig company which led her to found her own hairpiece design studio, The Posticherie. Her studio work specialises in weaving hair, focusing almost exclusively on hairpieces, known as "postiche" in French–hence the name. 
Cat discovered Green Salon Collective through a hairdresser friend and was instantly struck by our vision to transform the industry. She soon developed a close working relationship with our research department and the various other designers we collaborate with. It seems we are both keen to tackle waste and push circularity. 
Our collaboration with The Posticherie will explore the use of Green Salon Collective hair waste for handcrafting brand new, top tier hairpieces which can be enjoyed by our members and also their clients. This is the ultimate form of upcycling! 
And what's more, we are exploring opportunities to bring hairpieces into an exploding sharing economy. We are co-developing a Hair Hire scheme that will cut down on 'fast (hair) fashion' waste by reusing, repairing and recycling.
Just think: more and more people are hiring that special outfit for that special occasion rather than spending an arm and a leg on something that mostly sits at the back of their closets. Why shouldn't we be doing the same with our hair? Want to don a fringe for the evening? We've got you covered! Fancy a long, slick pony tail for that cocktail party? Just Hair Hire it!
Interested in testing out our new hairpieces for your special event? Want to model a borrowed fringe? Help us make Hair Hire a reality! Send us an email to Steph at
research@greensaloncollective.com