5 Ways to Engage Your Hairdressing Salon Clients with Sustainability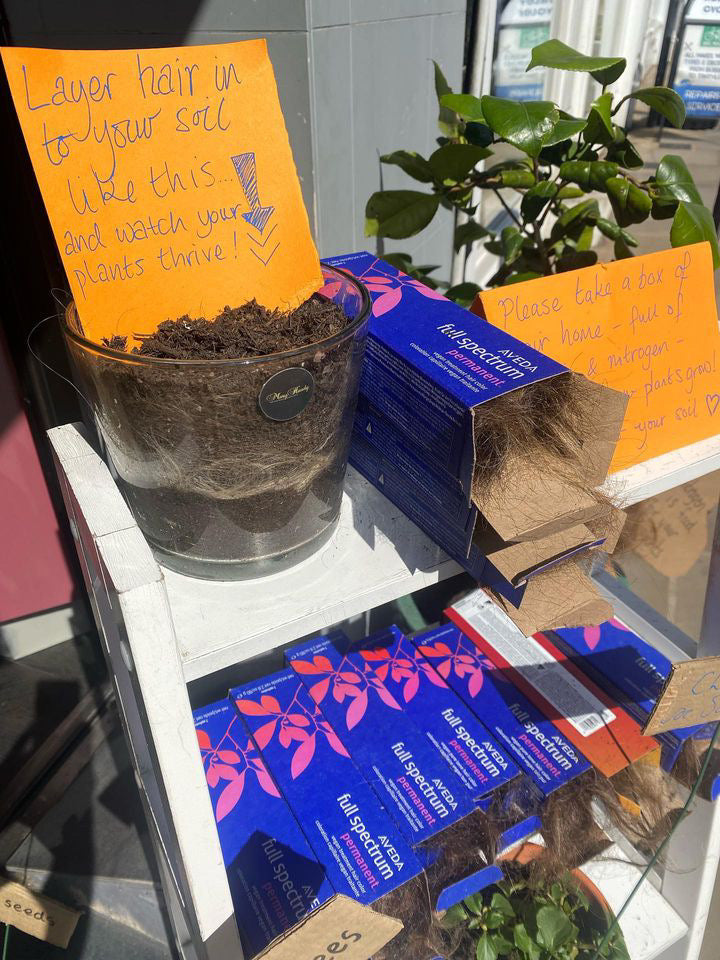 Utilise the Member Download for Social Media
In the member downloads area, we have lots of social media posts highlighting how and what your salon recycles (like hair and metal waste) and the different ways that they get used. 
Charge a Green Fee
Our research found that salons who charged a green fee gained, on average, 2 new clients more in the first 3 months, than those who didn't! We believe that this is because they talk more with their clients about what they're doing to be more sustainable within their salon, both on social media and in-salon.
Use Mirror Stickers to Spark Conversations
Our Mirror Stickers are made to be provoking and to start conversations with clients in the chair!
Get your Clients Involved by Giving them Hair for their Houseplants
We love this example from Mary Handy Hair of giving their clients some hair to use in houseplants, as well as finding a way to reuse cardboard tubes! Hair can help your houseplants thrive, increasing new leaves, growth, water retention and pest resistance. 
Ensure Staff are Confident Talking about Recycling Your Waste
 Get your staff to pick their favourite hair recycling project so they can talk to clients about a specific way that their hair will be recycled. Plus, they'll be more confident when clients ask about the green fee!